A
R
T
I
S
T
P
A
G
E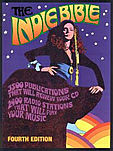 The Indie Bible
Promote your music to the world!
Amy Campbell

UPLOADED SONG(S):

1. "Satellite" [MP3] [REAL AUDIO]

"'Satellite' is about the theory of orbit... how inertia keeps you circling at a certain distance, but gravity holds you in. It's about how when you love someone they become so precious and you become so stone. This version was recorded live at the Lunenburg Opera house, a beautiful historic venue in Lunenburg, Nova Scotia."

LISTENER FEEDBACK:

"This is a great (live) solo performance by a superb female vocalist/guitarist, who (just for the sake of providing a frame of reference) struck me as a unique blend betweeen Joni Mitchell, Tracy Chapman, and Shawn Colvin. Captivating, earthy vocal melody, supported by rock-solid fingerstyle accompaniment delivered on a low-string tuning on her acoustic. Very nice stuff!"

~***~

ARTIST BIOGRAPHY:

I'm a performing songwriter from Halifax Nova Scotia. I run my own label called BattleAxe Folk. You can learn more at http://www.battleaxefolk.com and http://www.amycampbell.

WEB SITE(S):
<<<<BACK TO SINGER-SONGWRITERS
A
R
T
I
S
T
P
A
G
E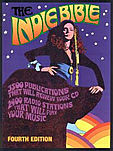 The Indie Bible
Promote your music to the world!