A
R
T
I
S
T
P
A
G
E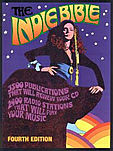 The Indie Bible
Promote your music to the world!
Adam Jensen

UPLOADED SONG(S):

1. "Slide Away" [MP3 (In Briefcase)] [REAL AUDIO]

2. "Anywhere But Here" [MP3 (In Briefcase)] [REAL AUDIO]

LISTENER FEEDBACK:

"I d/l'ed 'Anywhere But Here' the other day and listened to it. Your genre of music is not my preferred listening but I dont mind giving my honest opinion.

First listen and after hearing the lyrics I thought... theres a woman out there somewhere that kicked the living @#%$ out of your ass! haha

All jokes aside, what I heard was pretty good. Good job on vocals, I listen to alot of stuff and alot of times the vocals seem abrasive but what I heard you do appealed to me. 1:06 to 1:18 was probably my favorite part with the emotion and melody. The part when you sing fine (1:17) I would have liked to hear the piano sustain the note for a lil emphasis on that part before starting up again but thats just me. All in all I found myself quite surprised at the pleasure of listening to a type of music I totally ignore for the most part. Keep up the good work and if you post anything else on here I will make sure to take a listen."

~***~

"'Anywhere but Here' had cool arpeggios in it. The vocals were delivered with a good deal of emotion. The recording was rather raw, live I suppose. Anyways, I think a lot of people would like this song. Me in particular, I just wonder why there is no guitar in it at all. I can hear it being cool on guitar too. But thats just my opinion as a wacko guitar player."

ARTIST BIOGRAPHY:

Name: Adam Joseph Jensen

Age: 17

Location: Wilmington, MA

Instruments: I play guitar, piano, bass, and the newly added baritone horn, and vocals if that counts as an instrument

School: I am a post graduate at Worcester Academy

Influences: Stevie Ray Vaughan, The Beatles, Pink Floyd, MB 20, Steve O'Keefe, Dashboard

I don't know what else to write

WEB SITE(S):
http://www.geocities.com/adamjensen9
<<<<BACK TO SINGER-SONGWRITERS
A
R
T
I
S
T
P
A
G
E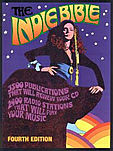 The Indie Bible
Promote your music to the world!