A
R
T
I
S
T
P
A
G
E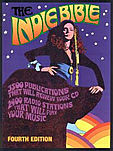 The Indie Bible
Promote your music to the world!
Brian Huether

UPLOADED SONG(S):

1. "Worlds In A Blade Of Grass" [MP3] [REAL AUDIO]

"I was in this monastary with my wife (Andechs, near Munich - famous for their strong, dark beer!). I heard these bells outside and suddenly the solemn melody at the start of the song was in my head. So we rushed home so I could write it down, and on the way, the second, more uplifting melody popped in my head. By the time I got home, pretty much all melodic concepts for the song were worked out in my head. The song is meant to convey the sense of mystery and wonder of the universe (hence the dichotomy of solemn and uplifting passages). Stephen King fans will recognize the significance of the title!"

LISTENER FEEDBACK:

"This epic display of axemanship crosses numerous stylist boundaries, all to the benefit of the listener. After opening with some moody (and pretty blazing) steel-string picking, strewn over a pulsating lopoped/sampled backdrop, this song's electified themes begin to unfold—in almost 'through-composed' fashion (one melody dovetailing into the next, with minimal repetitions). Way cool blazing between 3:19-3:29. And keep your ears peeled for the tremendous tapping lines towards the end [3:38-3:48]! Lots of refreshing diversity here; give it a spin, pickers!"

~***~

ARTIST BIOGRAPHY:

None Submitted

WEB SITE(S):
http://www.guitar-dreams.com
<<<<BACK TO INSTRUMENTAL GUITAR
A
R
T
I
S
T
P
A
G
E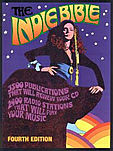 The Indie Bible
Promote your music to the world!