A
R
T
I
S
T
P
A
G
E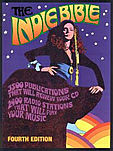 The Indie Bible
Promote your music to the world!
The Real Boogaboo

UPLOADED SONG(S):

1. "Da Guitar Thang" [MP3 (In Briefcase)] [REAL AUDIO]

LISTENER FEEDBACK:

"Congratulations Boogaboo on a well deserved Feature of yourself and your song! YOU ROCK!"

~***~

"That was way beyond cool!!!!! I liked it alot. Its like Bach on electric guitar, and that guitar tone is very peculiar. The pedal tone melody thing was really cool. The B section has really nice contrast to the A section. Very good composition. The solo is really nice to because it has motion going forward, its not just a bunch of licks. Maybe you could also put some chords behind the melodies, like a Fender Rhoades or something, would sound awesome with it. Or put like a drone thing behind the pedal tones stuff, give it that eastern world music flavor. Cool Stuff. "

ARTIST BIOGRAPHY:

None submitted

WEB SITE(S):

http://www.ampcast.com/music/artist.php?id=6526

<<<<BACK TO INSTRUMENTAL GUITAR
A
R
T
I
S
T
P
A
G
E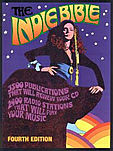 The Indie Bible
Promote your music to the world!