A
R
T
I
S
T
P
A
G
E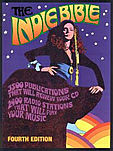 The Indie Bible
Promote your music to the world!
CJ Sorg

UPLOADED SONG(S):

1. "Play This At My Funeral" [MP3] [REAL AUDIO]

"This song was reviewed by Independent Musician magazine with the following critique: 'How can you not like someone who tells you to "put the fun in funeral"? CJ Sorg's mellow yet surprisingly upbeat 'Play This At My Funeral' somehow makes you smile in a 'yeah, I know what you mean' kind of way. His smooth yet throaty voice adds a depth to the comfortingly simple major chord progression in the beginning, fleshing it out with a nice bridge before bring it back 'round. Like singer-songwriters Jewel, John Mayer, and Aimee Mann, CJ Sorg's reflective strumming will make you want to hunker down with a bottle of wine and sift through some old photos."

LISTENER FEEDBACK:

"Literally puts the 'fun' in f-u-n-e-r-a-l! One spin of this clever, fun, and infectious ditty and you'll surely be singing its hook—the chorus rules! Also, great production on a track with sparse instrumentation (Martin acoustic, bass drums, lead vocal, and the occasional multitracked background vox). Quite a treat indeed! Give CJ Sorg a spin!"

~***~

ARTIST BIOGRAPHY:

My name is CJ Sorg. I'm a singer/songwriter in Nashville, Tennessee. I'm currently recording the follow-up to my last CD, "Circle In Square". In being my last CD, it was also my first. That would mean that I'm working on my second CD. Do the math! Keep an eye here for the latest stuff.

WEB SITE(S):
<<<<BACK TO SINGER-SONGWRITERS
A
R
T
I
S
T
P
A
G
E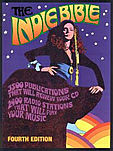 The Indie Bible
Promote your music to the world!