A
R
T
I
S
T
P
A
G
E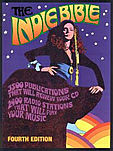 The Indie Bible
Promote your music to the world!
Dan Cunningham

UPLOADED SONG(S):

1. "Deep Forest Journey" [MP3] [REAL AUDIO]

"This is an impressionistic acoustic guitar instrumental about walking deep, deep, in the woods where few people dare to go. I call this stuff 'New Appalachian' music. It was done with an Avarez Yairi C126 Classic with high tension strings for the picking and a Yamaha CG-150CA with low tension strings for the melody. I added a little cello and double bass for flavor. This song was recently a monthly finalist in the SONG OF THE YEAR contest."

LISTENER FEEDBACK:

"Spectacular nylon string plucking, multitracked into a beautiful production, replete with cello and other deep strings. Pure sweetness here! The fact that Cunningham spent some years performing/recording with fingerstyle phenom (and unreal electric ace) not only speaks of his qualifications, but should giv serious guitarists at least some idea of this mother plucker's depth. Flawless, exquisite stuff here. Mandatory listening for those seeking sounds of absolute serenity. Be sure to check out his site for more info 'bout his 'eclectic-not electric' sounds."

~***~

ARTIST BIOGRAPHY:

Dan has performed/recorded with Phil Keaggy (Grammy nominee and Dove award winner), Robin Kessinger (1985 National Flatpicking Champion), Nedra Talley Ross (Ronettes), Phil Madeira (Nashville songwriter, recording artist) and others. Dan's first solo CD, INTO THE FLOW, was a "Viewer's Choice" award winner on Kweevak.com. His second CD, I THINK OF HOME, builds on this musical vision, expanding the range of expression for Appalachian music.

"Dan Cunningham plays his guitar the way a man loves a woman—with heart and caring and affection."

—Richard Fuller

WEB SITE(S):
http://www.pickndawg.com
<<<<BACK TO INSTRUMENTAL GUITAR
A
R
T
I
S
T
P
A
G
E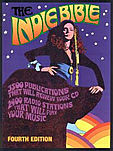 The Indie Bible
Promote your music to the world!