A
R
T
I
S
T
P
A
G
E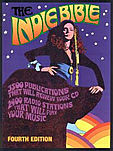 The Indie Bible
Promote your music to the world!
David Gray

UPLOADED SONG(S):

1. "Dreaming of India" [MP3 (In Briefcase)] [REAL AUDIO]

"My name is David Gray from Darwin Australia. 'Dreaming Of India' is a relatively live take (rhythm+Lead ); the percussive sounds put on after the track was recorded were made by banging the body of my acoustic. The songs title explains the track: Trying to capture some of the soul and feel of India. The tune was recorded in my lounge room as one take. The guitars used were 2 old takamines fitted with a couple of CBS humbuckers. The tuning used was a D-A-D-A-A-D tuning; it has a very enthereal sound."

LISTENER FEEDBACK:

"Man, I like this track! It has an atmospheric quality, reminiscent of the instrumental portions of Jeff Buckley's 'Dream Brother,' at least to my ears. I really like this kind of 'vibe-y' instrumental guitar composition. Check it out!"

~***~

"Nice track, very subtle smooth, yet powerful.. Im not one for mainstream music, so this appeals to me in a big way..the ambience of a song and the mood it creates are the most important factors in an artistic creation such as this.. not bad at all are there other tracks? has this been released recently? Most impressed with this artist... any info appreciated.???"

~***~

ARTIST BIOGRAPHY:

I am primarily a blues musician performing with national resos.

WEB SITE(S):
None Submitted
<<<<BACK TO INSTRUMENTAL GUITAR
A
R
T
I
S
T
P
A
G
E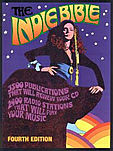 The Indie Bible
Promote your music to the world!