A
R
T
I
S
T
P
A
G
E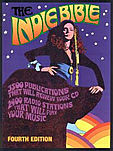 The Indie Bible
Promote your music to the world!
Danny Gwilym

UPLOADED SONG(S):

1. "Dizzy Lizzy" [MP3 (In Briefcase)] [REAL AUDIO]

"I woke up in the morning with this in my head and went straight and recorded it before I forgot it. I've been playing since early 80's and guitar influences in order are: Peter Green, Gary Moore, Rory Gallagher, Al Dimeola, Michael Schenker, Tony McAlpine, Joe Satch."

LISTENER FEEDBACK:

"Wow! There are some GREAT guitar harmonies happening in this tasty tune! And the solo is DAMN nice!!! Be sure to give this a listen, guitar fans!!"

~***~

"This is by far the most innovative, melodic, and musical, underground guitar instrumental I have heard in a long time. Congratulations on a job well done."

~***~

"WOW - Dan is the man ! A cross between some straight Gary Moore and some easy funky harmonies - Check this out."

~***~

"Taste.... I've always defined art as a work created by one human being that causes another to involuntarily pause to appreciate it. By this definition, this cut is art in its purest form... I could do nothing but listen as it played. Great work, Dann!"

~***~

ARTIST BIOGRAPHY:

Who is DANN?

Otherwise known as Danny Gwilym, a rock guitarist and writer for Chinatown, Shogun and Mr.Ice (amongst others). Originally from the South Coast, Danny has spent the last 18 years living in South London. Currently working on several new projects, Danny looks forward to hearing from any other guitarists out there and from any friends that he may have lost contact with.

WEB SITE(S):
http://www.das97.demon.co.uk
<<<<BACK TO INSTRUMENTAL GUITAR
A
R
T
I
S
T
P
A
G
E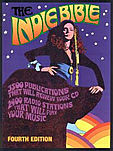 The Indie Bible
Promote your music to the world!