A
R
T
I
S
T
P
A
G
E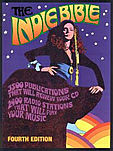 The Indie Bible
Promote your music to the world!
Diedrich Weiss

UPLOADED SONG(S):

1. "Our America" [MP3] [REAL AUDIO]

"This song is inspired by the difficulty I'm having dealing with our country's situation in Iraq. My own conscience as an American citizen is its focus. It's my first directly political song and I'm proud of the way it turned out. After a huge learning curve I have assmembled a good home studio and a knowledge of the tweaky side of it all. I create fast so to keep the spontaneity. Hopefully my musicianship can get things solid and with feel the first time. That's the idea anyway."

LISTENER FEEDBACK:

"This has got a nice, earthy vibe to it. I dig the way the harmonica and other instruments are used in alternation—added/removed at various points—to embellish the track. Definitely offsets the repeating bassline well. AND this guy's voice is REALLY great, I think. Very nice. Please earball, at your earliest convenience. (Note: The MP3 is pretty lo-fi, so it'll load speedy.)"

~***~

ARTIST BIOGRAPHY:

I've been playing solo and in bands in Minneapolis for about 13 years. I play all the instruments on the track. I book music and art for a local chain of Coffee shops called Dunn Bros and work at what I think is the best record store in this area, the Electric Fetus.

WEB SITE(S):
Contact via e-mail: dweiss@mn.rr.com
<<<<BACK TO SINGER-SONGWRITERS
A
R
T
I
S
T
P
A
G
E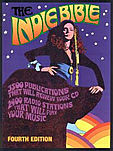 The Indie Bible
Promote your music to the world!