A
R
T
I
S
T
P
A
G
E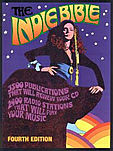 The Indie Bible
Promote your music to the world!
Equater

UPLOADED SONG(S):

1. "Spider & the Moth" [MP3] [REAL AUDIO]

LISTENER FEEDBACK:

"Whoa.... This is one trippy tune! Starts off, to my ears, with a trippy '60s era rock vibe... Somewhat reminiscent of The Who...meets Donovan? I dunno, but this stuff is really great—a perfect balance between intricate and hook laden, all super creative!! Then there's a whole AWESOME Brian May inspired, instrumental bridge in the middle... Jeepers! How in the heck can there be NOTHING on the 'net about these guys? I would buy a disc of this stuff in a second! It seems some of the players have done loads of work as arrangers and instrumentalists on assorted projects... I GOTTA find out more!"

~***~

ARTIST BIOGRAPHY:

EQUATER:

Ted Keffalo - vocals/guitar/flute/oboe
Joel Plimmer - keyboard/vocals
Eric Sopannan - guitar/vocals
Gary Goss - bass/vocals
Peter Bell - drums

WEB SITE(S):
None Submitted
<<<<MORE PROGRESSIVE ROCK & METAL ARTISTS
A
R
T
I
S
T
P
A
G
E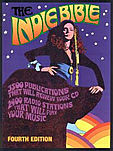 The Indie Bible
Promote your music to the world!