A
R
T
I
S
T
P
A
G
E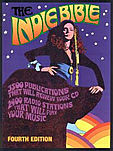 The Indie Bible
Promote your music to the world!
Gabriel Aulaga

UPLOADED SONG(S):

1. "El Dia de la Ira" [MP3] [REAL AUDIO]

"This song is dedicated to the victims of March 11st and it is based in the seguence Dies Irae, that is, El D'a de la Ira, that was composed eight centuries ago. I reconstructed the old melody with new sounds. I kept the original lyrics in Latin."

LISTENER FEEDBACK:

"Interesting modal chanting over a droning backdrop, comprising organ sounds and reverb-drenched, miscellaneous ambience. At the two minute mark, this song really takes off though, with doubletracked vocals and percussion entering the picture. I really dig the way this song builds to a climax with the entrance of electric guitars. Great example of introducing musical themes in a minimalist style, then enhancing the listener's experience through clever orchestration. Check it out!"

~***~

ARTIST BIOGRAPHY:

I am a composer from a little town in Northwestern Spain. My name is Gabriel Aulaga. I have a page with some of my songs and some music analysis at www.gabrielaulaga.net. I am afraid that it is written in Spanish.

WEB SITE(S):
http://www.gabrielaulaga.net
<<<<MORE AMBIENT/WORLD ARTISTS
A
R
T
I
S
T
P
A
G
E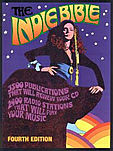 The Indie Bible
Promote your music to the world!