A
R
T
I
S
T
P
A
G
E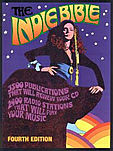 The Indie Bible
Promote your music to the world!
Harvey

UPLOADED SONG(S):

1. "Think Again" [MP3] [REAL AUDIO]

LISTENER FEEDBACK:

"Great, lo-fi acoustic rock. The vocalist (female) is superb, and the acoustic strumming (supported additionally by some fine tabla slapping) provides the perfect backdrop. For what it's worth, I dig the fact that there is no bass guitar. Give these UK anti-folksters a spin!"

~***~

ARTIST BIOGRAPHY:

Harvey is made up of three people: Female vocalist, Em, ex-Perfect World guitarist/vocalist Phil Cooper, and a percussionist who doesn't care what you call him, but Bert is fine. Together they make LoFi acoustic music which takes bands like Low and makes them a little more up tempo, takes Dashboard Confessional and turns it in to something less depressed, takes Beck at his most introspective and shares the feelings with the listening crowd.

WEB SITE(S):
http://www.harveymusic.co.uk
<<<<MORE MODERN ROCK ARTISTS
A
R
T
I
S
T
P
A
G
E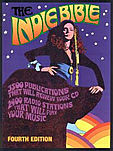 The Indie Bible
Promote your music to the world!