A
R
T
I
S
T
P
A
G
E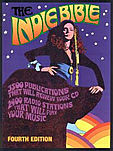 The Indie Bible
Promote your music to the world!
Joy Basu

UPLOADED SONG(S):

1. "Sweat" [MP3] [REAL AUDIO]

2. "Unity" [MP3] [REAL AUDIO]

3. "2nd Soul (Remix)" [MP3] [REAL AUDIO]

4. "Sector 9 (Extract Club Mix)" [MP3]

5. "ReJonmo" [MP3]

To hear these excerpts—and more—from Joy's recently released, ass-kicking techno/guitar disc, SinErgy, cruise to JOY'S SITE!!

LISTENER FEEDBACK:

"I wish I could play guitar with the virtuosity that Joy Basu displays on his songs. I also enjoy that electric guitar and rock guitar is being take to new places because of players like Joy Basu. He takes Electronic music and dance music and melds it with awesome rock guitar playing. The only other guitar player I hear doing that sort of thing these days is Jeff Beck.

I can't really comment on the guitar playing because its beyond my comprehension at this point. Like I said before, I kind of wish I could play like that."

~***~

"Pretty impressive! Tracks 4 and 5 werent really to my musical preferences but listening to them I could appreciate the talent involved in it. A facet of music I think I might have try and venture into a bit. Sweat was more of my musical listening preference. Good driving rythym with some great guitar playing over top. Id like to hear the rest of that tune if possible."

~***~

"Basu does Rock! Synonyms for awesome: alarming, astonishing, awe-inspiring, awful, beautiful, breathtaking, daunting, dreadful, exalted, far out, fearsome, formidable, frantic, imposing, impressive, intimidating, magnificent, majestic, mind-blowing, moving, overwhelming, shocking, striking, stunning, stupefying, terrifying, wonderful, wondrous...

Joy Basu is all of these! Listen to 'Sweat' (it makes me sweat just listening to it), go to his website and listen to 'Cyborg' for twisted animal guitars, dowload '2nd Soul -remix' for atmospheric electro soul. Joy is no run of the mill guitarist, very experimental and different. This guitarman is 'Hot' and I'm not surprised that he is in demand for some big gigs. I expect to be hearing a lot more from this very modern guitarman!"

~***~

"Hey dude, love the songs. There is some sick playing going on in these tracks!!. joy has been around now for a few years and has proved that his experience hasn't gone to waste in these great modern guitar tracks. people get to this guys site and buy the album. keep on rocking man!!"

ARTIST BIOGRAPHY:

Joy Basu splits his time between gigs as an LA hired gun, as a solo artist currently working on his second CD, and teaching at GIT. For the past two years, his main gig has been backing quadruple-platinum Sony artist, Jessica Simpson, with other performance credits including Jennifer Lopez (Sony), CoCo Lee (Sony), and Angie Stone (Arista). Joy's TV credits include Soul Train, Tonight Show, CBS Early Show, Rosie O Donnell, and Disney Concert. As a solo artist, Joy's music is widely heard on CBS and MTV (Undressed) and internationally through Bandai Music (Japan), Dolphin Records (Japan), Shrapnel Records (international), JSR, Inner Groove, Renaissance, and Dope Records (USA). Joy has been featured in over fifteen magazines including Guitar Player, Guitar One, Guitar and Young Guitar (Japan). Joy endorses Seymour Duncan pickups, ESP electric guitars, Godin acoustic guitars, Line 6, Dean Markley, Morley, and Rocktron products.

WEB SITE(S):

http://www.joybasu.com
<<<<BACK TO INSTRUMENTAL GUITAR
<<<<MORE TECHNO/CLUB ARTISTS
A
R
T
I
S
T
P
A
G
E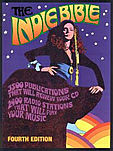 The Indie Bible
Promote your music to the world!