A
R
T
I
S
T
P
A
G
E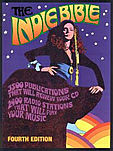 The Indie Bible
Promote your music to the world!
Jeff Wilken

UPLOADED SONG(S):

1. "The Fire" [MP3 (In Briefcase)] [REAL AUDIO]

"I like providing my listeners with a responsibility...a role to play as those who are experiencing my music. That role is, well, listening. Not as simple as it sounds. Your first step is to distinguish 'hearing' and 'listening.' The latter implies some kind of understanding, in my opinion, and that's what I want for those who stumble across this song, 'The Fire.' I want to people to feel the emotions, the power of the frequently-modulating chord progressions, and the intensity that arises as more instruments are layered atop each other in order to reach this song's climactic outro. I want people to listen to those things, not just because I'm proud of them or anything, but because in order to actually experience this song, you have to enter it. 'The Fire' deals with the war between good and evil, as society perceives the two. Try to envision the scene that my lyrics are describing. Enjoy!"

LISTENER FEEDBACK:

"Okay. I know I've posted some comments flipping out over how great some of the youngsters are who've treated us to their tunes and phenomenal playing ability, as of late. Well.... This particular guy—who's a mere 15 years old—is in a whole 'nother category, I feel. (No offense to anyone here! Read on, you'll catch my drift...) Sure, the playing's great (on piano AND guitar). BUT... I've NEVER heard any 15-year old (let alone most 'adults') come up with a KILLER set of chord progressions like this. Sophisticatedly beautiful, emotionally wrenching, dark, different... Some art happening here. (The recording itself is relatively 'lo-fi.')

What I'm talking about first occurs at the [1:23] minute mark (WAIT for it), with the entry of the primary vocal. Un-freaking-believable changes, 'specially for a young'un!! (No, I'm not liking them just because they're 'different,' or 'complicated,' or whatever. All I care about is the end result--the sound and reaction it stirs within the listener. ME, in this case!) This guy, who's also nice as heck (and smart...and funny!) in his e-mail correspondence to me, has some SICK potential, I feel. I can't wait to hear more! I hope he's getting encouragement from those around him. And I hope my blathering doesn't contribute to any head swelling!"

~***~

"Holy sheetballz, that was an awesome song! Sounds like it could be in a movie or something. I'd sure like to know how you came up with that progression. Also liked the ambience of everything else going on around the piano as well. Very awesome! Cool delay on your guitar at the end of the song. Basically this song is a masterpiece. Please post more stuff for us to hear!"

ARTIST BIOGRAPHY:

I'm Jeff Wilken and a sophomore in high school, vocalist/guitarist/sometimes-keyboardist of the band Underdose, consisting of my four best friends and I ...

Guitars - David Bechtel
Bass Guitars - Calvin Talley
Keyboards - Vaughn Merritt
Percussion - Nick Lapointes

We have a great time creating music and pleasing people with it. I myself love nothing more than writing songs, composing things in my head, and playing guitar. When I write songs, they usually start on the keyboard, and everything builds off of that. Most of the time, it takes me about a night to write something and fix it into my brain, and then from there comes a lot of recording, because I'm a perfectionist when I'm passionate about something, as are most people. I hope to be creating a CD sometime soon, with the above songs. It'll be autobiographical, dealing with a lot of the obstacles I've overcome during Junior High and my entrance into high school.

Besides writing music, I enjoy snowboarding, making movies, being with my friends, and acting in school plays. Thanks for featuring me on your site. =)

WEB SITE(S):
None submitted
<<<<MORE MODERN ROCK ARTISTS
A
R
T
I
S
T
P
A
G
E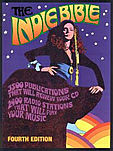 The Indie Bible
Promote your music to the world!