A
R
T
I
S
T
P
A
G
E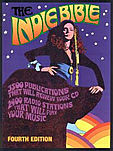 The Indie Bible
Promote your music to the world!
Ken Snyder

UPLOADED SONG(S):

1. "Shredder's Paradise" [MP3 (In Briefcase)] [REAL AUDIO]

The title should not be taken too seriously. Sort of a nod to everything shred, it probably doesn't even have the pre-requisite amount of shredding. None the less, I love all that crazy shredding from the '80s. I like to say: "A little shred is a good thing!"

LISTENER FEEDBACK:

"Rockin' instrumental tuneage! Badass chops! Lethal licks with screaming vibrato! Check it out!"

~***~

"Ken you f**$#n rock"

ARTIST BIOGRAPHY:

Ken began playing guitar at age 13 and has never looked back. Inspired by guitarists as diverse as Jimi Hendrix, Jimmy Page, Joe Satriani, Steve Vai and Yngwie Malmsteen, Ken has crafted a guitar style that spans generations.

Mixing elements of hard rock, heavy metal and blues, he walks a tightrope between emotionally filled guitar playing with flashes of virtuoso playing, creating a style that is uniquely his own.

WEB SITE(S):
http://www.ken-snyder.com
<<<<BACK TO INSTRUMENTAL GUITAR
A
R
T
I
S
T
P
A
G
E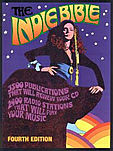 The Indie Bible
Promote your music to the world!