A
R
T
I
S
T
P
A
G
E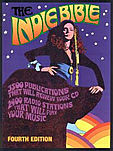 The Indie Bible
Promote your music to the world!
Matt Dill

UPLOADED SONG(S):

1. "Just Don't Know" [MP3] [REAL AUDIO]

"The inspiration for 'I Just Don't Know' came just by having to deal with some hard times in my life. The song is basically about coming up to something, or and object that you know you have to get around, but you have no idea how or if you will do it. It's a fairly emotional song, and it is really the first song that I wrote, so I was happy with it. The recording is by no means incredible, I just used my computer and a microphone. It is an acoustic song. I am playing the guitar and singing."

LISTENER FEEDBACK:

"Though it's (as Matt mentions in his song description) recorded with a little mic directly into his computer (hence the un-grounded hum throughout), this is a really nice song—lyrically, melodically, and then some! I didn't realize Matt had only been playing guitar for eight months at the time he recorded this. You'll be surprised! Not "flashy" stuff, just great, tasteful, rock solid acoustic accompaniment, with tasty voicings used throughout. Very promising on all fronts, this lad is!"

~***~

ARTIST BIOGRAPHY:

Hey, I'm Matt from Needham, Ma. I am 19 years old, and just finished my freshman year at UMass Amherst. I have been singing for most of my life, but I always wanted to learn how to play an instrument to back myself up. So about 8 months ago, I picked up a guitar and started taking lessons. My friend and I are creating a cd soon... so let me know if you want to hear more. Thank you all for listening.

WEB SITE(S):
<<<<BACK TO SINGER-SONGWRITERS
A
R
T
I
S
T
P
A
G
E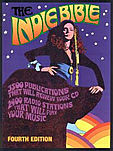 The Indie Bible
Promote your music to the world!