A
R
T
I
S
T
P
A
G
E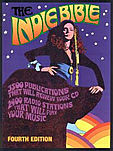 The Indie Bible
Promote your music to the world!
Mantra Chord

UPLOADED SONG(S):

1. "Rebirth" [MP3 (In Briefcase) ] [REAL AUDIO]

"'Rebirth' is an instrumental- (with light background vocals) ambient/electronic/exotic styled song that takes the listener through 3 stages: a somewhat tranquil/hopeful beginning, through a conflicting middle stage, to an unresolved end (written that way purposely). Because if you are reborn again and again...then there is no end(or is there?)?"

LISTENER FEEDBACK:

None submitted

ARTIST BIOGRAPHY:

Mantra Chord is a one man band that doesn't corner itself into any certain style of music. I like to write whatever style of music that comes out of me at the time. Although, when listening to my music you may hear a slight resemblance (very slight in some cases) to some of my influences: Peter Gabriel (his instrumental work), Afrocelt Sound System, Kraftwerk, Moby, and Brian Eno to name a few. Please click on my site to listen to some more of my music with FREE high quality downloads.

WEB SITE(S):
<<<<MORE AMBIENT/WORLD ARTISTS
A
R
T
I
S
T
P
A
G
E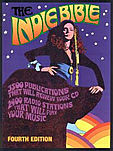 The Indie Bible
Promote your music to the world!