A
R
T
I
S
T
P
A
G
E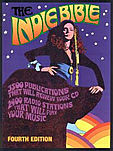 The Indie Bible
Promote your music to the world!
Miki

UPLOADED SONG(S):

1. "Delusion" [MP3] [REAL AUDIO]

"The tune 'Delusion' is modern metal with an industrial edge. Heavy guitars, distorted drums, and floor-shaking subs."

Vocals and guitars - Miki
Programming, guitar synths, keys, and production - Joy Basu

LISTENER FEEDBACK:

"Great guitar tones, nicely overlaid upon a killer, crushing groove! What's more, this picker's a pupil of shredmaster Joy Basu!!! RAWK!"

~***~

"it's awesome dude!!! Talk to you later. Pam"

~***~

"Not only is Miki very easy to look at shes very easy to listen to! Cool tune! Take care...Guv"

ARTIST BIOGRAPHY:

Miki is currently recording an industrial metal CD produced and co-written by Joy Basu. All guitars are performed by Miki. She has been playing both the classical and electric guitar since the late 80's. She is also a model and artist. To see a whole lot more of her, check out her website at www.OhMiki.com. To read about her musical background, click on the "music" button. Enjoy!

WEB SITE(S):
<<<<MORE MODERN ROCK ARTISTS
A
R
T
I
S
T
P
A
G
E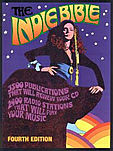 The Indie Bible
Promote your music to the world!