A
R
T
I
S
T
P
A
G
E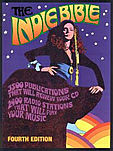 The Indie Bible
Promote your music to the world!
MonkeyIII

UPLOADED SONG(S):

1. "Last Gamuzao" [MP3] [REAL AUDIO]

LISTENER FEEDBACK:

"Alright.... This stuff freakin' RULES! This is a band with balls, tone, groove.... Imagine what an all-instrumental version of vintage Soundgarden and/or Tool might sound like, with (as they've been dubbed by the European press) a 'stoner rock' edge. I have their self-titled CD and crank the whole thing whenever the mood strikes me—which is quite often! Very impressive stuff. Boris, their guitar player and riff master (whom I know personally), is a TOTAL badass. I can't recommend this stuff enough! These guys are specialists of great, epic (this track's over eight minutes long), heavy instrumentals."

~***~

ARTIST BIOGRAPHY:

Monkey3 is an instrumental stoner-rock band from Lausanne (Switzerland). The band starded in 2001 as a jam-session comunity. After a few month the group started to write their own material. Their main influences are: Black Sabbath, Pink Floyd, Jimi Hendrix, Led Zeppelin, Kyuss...

Monkey3 "self-titled" is the first full-length album of the band, released March 2003.

Monkey3 is an independent and self-produced band.

LINE-UP:

PICASSO-Bass Guitar
WALTER-Drums
BORIS-Guitar and Sounds
MISTER M.-Keys and Sounds
CONTACT: SOUNDOFMONKEY@HOTMAIL.COM
URL: WWW.MONKEYTHREE.COM

WEB SITE(S):
<<<<MORE MODERN ROCK ARTISTS
A
R
T
I
S
T
P
A
G
E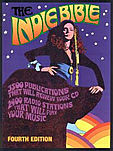 The Indie Bible
Promote your music to the world!