A
R
T
I
S
T
P
A
G
E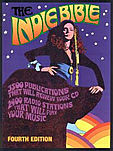 The Indie Bible
Promote your music to the world!
Steve Sobelman

UPLOADED SONG(S):

1. "Getting Biblical" [MP3] [REAL AUDIO]

"A semi-humorous, yet tragic tale of a guy who decides to sell his soul to the Devil, only to be turned down. It's a jazz-swing style tune featuring piano (Josh Gelfand), guitar (me), stand-up bass (Gordon Bash) and drums (Greg Sauceda). The track can be found on the album Prologue from my band, The Sacred Pools."

LISTENER FEEDBACK:

"Cool tuneski!!!! Great story, super tasty, REAL groove with REAL instruments, in a quasi jazz vein (somewhat of the Van Morrison 'Moondance' ilk). You got upright bass, great jazz piano comping, block chording on a clean-tone Les Paul (I think?), and tasty single-note fills, all supported by an AWESOMELY recorded drum sound! Sobelman's vocal delivery is also somewhat reminiscent of tripped out Billy Joel, in the song 'You May Be Right,' to my ears. (Or maybe some other Joel gem?) I'm just tossing out that remark for a little reference! Long live today's troubadours—'specially geet-pickin' vocalists like the witty Steve Sobelman! Check this cat out!!"

~***~

"That was pretty sick. I like that."

~***~

ARTIST BIOGRAPHY:

The Sacred Pools bring the concept of the troubadour into today's world, setting rich, evocative stories to beautifully crafted music. Following in the footsteps of artists such as Paul Simon, John Lennon and Bob Dylan, The Sacred Pools deliver music with a higher social consciousness.

The Sacred Pools is the vehicle for the music of singer/songwriter Steve Sobelman. Born and raised in Los Angeles, Steve has a cosmopolitan view of the world that is reflected in his lyrics. He got his first guitar at age 7 and began writing songs at age 10. After spending time in different bands in high school and college, Steve played the L.A. coffeehouse circuit and various small clubs during the past several years and also had the opportunity to support some humanitarian causes, including the United Way and AIDS Project/L.A.

WEB SITE(S):
<<<<MORE SINGER-SONGWRITERS
A
R
T
I
S
T
P
A
G
E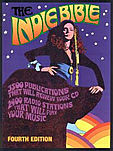 The Indie Bible
Promote your music to the world!