A
R
T
I
S
T
P
A
G
E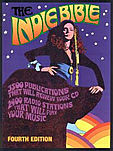 The Indie Bible
Promote your music to the world!
Tom Kerswill

UPLOADED SONG(S):

1. "Lullaby" [MP3 (In Briefcase)] [REAL AUDIO]

"An acoustic version of a song originally written in 2000. The song is inspired by the change from living in the county to living in the city. It's about changing feelings and changing expectations. How it came about is a long story. Its tuning was a happpy accident—the result of breaking a string during a long jamming session. The words are quite melancholic, but it's one of the songs I most enjoy playing. I hope you like listening to it."

LISTENER FEEDBACK:

"I dig the vibe of this tune—the raw melancholy of it. Very nice lyrics too! And nice acoustic pickin' :) Check this out! "

~***~

"Brilliant! Loved this song Tom. I like how its been mixed with the other instruments. They all become one rather than drowning one or the other out. My kind of tune mate."

~***~

ARTIST BIOGRAPHY:

Tom Kerswill:

An acoustic singer-songwriter, based in Totnes, South West England. The tunes are mellow, but often have a dark edge. The lyrics shape the songs - they are often quite intense, though they take their inspiration from everyday life.

Most of all I enjoy playing live, and often appear at folk clubs and open mic nights around the South West, as well as doing longer gigs of my own. I also have a lot of fun recording in my "bedroom studio" using logic audio and a couple of good mics. I'll be at my happiest if I know the somebody is listening to my music, and enjoying it, or at least feeling inspired by it.

WEB SITE(S):
<<<<BACK TO SINGER-SONGWRITERS
A
R
T
I
S
T
P
A
G
E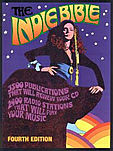 The Indie Bible
Promote your music to the world!