A
R
T
I
S
T
P
A
G
E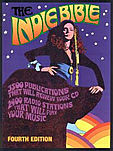 The Indie Bible
Promote your music to the world!
The Hounds

UPLOADED SONG(S):

1. "Chickens Feet" [MP3] [REAL AUDIO]

"This is a wild, raw, frantic psychobilly song. As far as the song's inspiration... lyrically I'm very influenced by horror culture, the old E.c. comics (Tales from the Crypt, Vault of Horror etc. etc.), old b movies, Twilight Zoney stuff... The song tells the story of a man enticed by a woman but warned to stay away by a voodoo witch. The man then is turned into a zombie by the woman he was after. The musical inspiration is from a mix of things—old hilbilly boogie, neo rockabilly, psychobilly, trashy garage, delta blues and tons of other good stuff."

LISTENER FEEDBACK:

"Groovy guitars—with wicked wang bar action (à la Brian Setzer)—and a single snare drum propel this hilarious track. GREAT psychobilly vocals from Johnny Hound abound!! Check these cats out!"

~***~

ARTIST BIOGRAPHY:

THE HOUNDS:

Wild and raw 4 piece psychobilly band from New York. Influences range as far from early psychobilly to delta blues to outlaw country to trashy garage to heavier psychobilly to neo-rockabilly to hillbilly boogie and to this and to that and the list goes on! Check out their tune "Chickens Feet" to be later released on an upcoming 7'.

WEB SITE(S):
None submitted
<<<<MORE AVANT-ROCK ARTISTS
A
R
T
I
S
T
P
A
G
E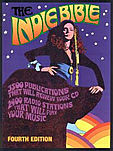 The Indie Bible
Promote your music to the world!