A
R
T
I
S
T
P
A
G
E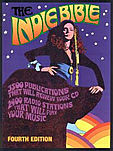 The Indie Bible
Promote your music to the world!
Xinhong

UPLOADED SONG(S):

1. "The Last Goodbye" [MP3] [REAL AUDIO]

"My source of inspiration have been hanging in my heart since 2001. But because of my ignorance of recording techniques ( its is still mediocre) and music skills and technique, i have to wait till i am more accomplished before i can procced to express my feelings more adequately. My grandfather was one of my best friends in the world. He loved me dearly and always blessed me with things. But in 2000, i learnt that he had lung cancer and it was in the terminal stages. "sniffle". i feel like crying just thinking about it.

During chinese new year, he had trouble breathing. so far, it was the worst new year i had because of the overwhelming burden of his suffering. i prayed with him and the next day, my parents decided that he had to go to the Hospital. stepping into the backseat of his favourite car, he looked back and sat right in between the back seat. i saw his silvery hair which was black just months ago. He ware a cap and sat upright like he was ok. but i know he was suffering. When he left home that evening, he never came back. i waved goodbye and my eyes followed that blue mercedes away into the evening.

My grand father is so brave. He went through radiation and chemotherapy but it was all in vain. He knew he was not going to make it. he instructed the doctor to not give him any more medication, but just give him morphine. I saw him one last time. he blessed everyone in my family and a few days later left peacefully after going into a coma from the lack of oxygen.

I still miss my grandfather today and wrote this song. I ended the song with the same melody only played in a major, a happier sound because i know he is with Jesus in heaven. Life goes on...

I wrote out the harmony first. then this morning sat infront of the computer and started throwing out ideas until i formed this peace. it is a little raw and pls forgive my mistakes. I there is anybad musician ship or technique, i will appreciate the feedback."

LISTENER FEEDBACK:

"Reading the text on Xinhong's page decribing this song's origins, you'll no doubt listen to 'The Last Goodbye' noting the heartfelt intentions behind it. Having lost a family member to that same horrid disease, Xinhong's sorrow is understandable, to say the least. This song starts off with a melancholic Spanish-minor feel to it. The composed themes (the harmonized parts particularly) are very strong. There is a lot of improvisatory edge to this (somewhat Santana-like, actually), and at times I wish Xinhong played a little less to truly allow his melodic intentions come through more clearly. However, when Xinhong let's a note sit and resonate, his vibrato really conveys his feelings. (Very nice vibrato, man!) And the energy in his solo is great! I like how Xinhong uses scalar motifs, not just to put forth some fast picking, but as more of a rhythmic effect—playing his own changes (lots of seventh chords) with them too! It's really great to hear Xinhong play, after being a loyal participant in Intimate Audio madness for what must be about two years by now. He will be going off to the army in a matter of weeks. I hope he gets to bring his axe with him, and that he can somehow keep us updated on his progress. Either way, his regular presence around here will be missed. Thanks very much, Xinhong, for all that you've shared with us—and hopefully will continue to! All the best to you :)"

~***~

ARTIST BIOGRAPHY:

My name is Lee Xinhong. I am from Singapore. I grew up listening to MJ, orchestra music and the oldies. I am 19 this year. I use to play piano but i was not motivated and hated it. I picked up guitar when i was 15, just strumming chords till htey sounded beautiful on a classical guitar my sister bought and left lying sround. I learnt from a chord book i borrowed from a church friend.

Later when i was 16, i bought an electric guitar. I just played scales like i would on a piano. Wrong approach. Then later i heard a guy playing Satriani's "Train of Angels" and i was so moved by the song. its like my spirit leapt. there and then i understood the joy of music. I learnt about modes. Pilotofstyle, dale and guv would remember the anal retentive who would ask about the smallest details like picking, modes, intervals... i just revised all the theory i got from my music education. i realized when i was 17 what serious practise was and with it, no problem would be unconquerable. I practise at least 2 hrs a day and just tried to practise more and more.

When i was 17 i got my first guitar teachers. At 18, i studied under a berklee graduate and he opened my eyes to more effective practise and musical understanding. without him, i could not write a song like that. He taught me to play and enjoy music more than just head knowlege and how i gave me insight to how i could be myself. I look forward to studing music in berklee. But more so to remember:

- I want to love and be myself
- To be the best guitarist and musician i can be so that i can express myself spontaneously and well and to put my focus on the practical aspects of playing guitar.

My influence: Dale Turner (hear him pick man!), Justin Ho (teacher), Joe satriani, John petrucci, Vito Bratta, steve vai, pat metheny, wonderful God-fearing Bach and the power of ochestras that rely on just dynamics, phrasing and chorus effect to open the great doors of music.

And i want to thank Dale Turner for his love for music and for encouraging me when i was down and out from discouragement.

I want to write music to glorify Jesus, Capture emotions and to share with people the joy, peace and love i have recieved from my walk with my saviour, such as my salvation process.

—Xinhong

WEB SITE(S):
None Submitted
<<<<BACK TO INSTRUMENTAL GUITAR
A
R
T
I
S
T
P
A
G
E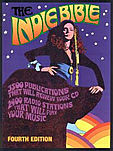 The Indie Bible
Promote your music to the world!