R
E
V
I
E
W
S
!
!
!
R
E
V
I
E
W
S
!
!
!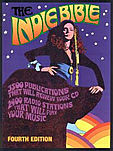 The Indie Bible
Promote your music to the world!
********************************************
REVIEW #2 (Published 22 September, 2002)
********************************************
ARTIST: Michael Lombardo (a.k.a. "Pilot of Style")
FIVE SONG SNIPPETS
When this site's AUDIO UPLOAD section finally became a reality, I really hoped I (and fans of independent /self-produced artists, in general) would get a chance to hear an assortment of creative, evocative music—intimate works that never went through the "filtration" process (e.g., over-production, rearrangement, etc.) required to make tracks "radio-ready," for instance. In addition to wanting to hear peoples' songs played/recorded in their purest state (e.g., solo guitar and voice), I particularly hoped to come across artists capable of multi-tracking themselves in a manner similar to the way a painter blends colors and intermingles different shapes in order to bring to life the image they see in their head. I'm talking about using an assortment of instruments and sounds to create a vibe, as opposed to layering loads of different tracks to create a crushing groove (though that's obviously cool too). Personally, I dig music that's not dependent upon the groove to get its point across... But I'm getting ahead of myself... :) In short, when I first listened to the five snippets Michael Lombardo (a.k.a., "Pilot of Style") uploaded from his self-produced disc Screaming Consciousness last June, I knew this was a guy who posessed many of the qualities I so admired in self-contained musicians. I felt honored to hear his music then, just as I feel honored to write about it now.
A 20-year-old psychology major at UC Davis, Michael Lombardo started playing guitar at the age of 16, first picking up the instrument on (big surprise) Halloween, right before his 17th birthday. Initially inspired to devolop as a musician by bands like Pearl Jam (which, from reading interviews with Mike McCready, turned him on to Jimi Hendrix, Stevie Ray Vaughan, and Led Zeppelin), Lombardo's fascination with music making took a huge upswing after hearing the soul-cleansing sounds of Red Hot Chili Peppers' John Frusciante. "On around New Years of 1999," explains Lombardo, "I heard BloodSugarSexMagik and was totally awestruck by everything. I read every single thing I could get my hands on about John Frusciante and the Peppers and sort of consumed myself with that music and their way of thinking. Hearing that album really made a huge change in how I saw and viewed making music. Frusciante inspired me to do things like consume myself in music, and be really dedicated to being a good musician. I taught myself alot of music theory and how to read music. No one really ever showed me the way to do things; I learned from my ear, books, and watching."
Completely self-taught as a guitarist for his first three years of playing, shortly after Michael Lombardo's material was made available on the AUDIO UPLOAD page, the guitarist began seeking instruction from an outside source. "This summer starting June 25, will be the first time anyone will be showing me stuff on guitar," Lombardo states. "I'm taking a guitar class at Sacramento City Community College. The instructor is a guy about your age named Kurt Shiflet, who graduated from GIT, and studied under [jazz guitar legend] Pat Martino."
As for what motivated Michael Lombardo to take matters into his own hands—write all his own songs and play all the instruments on his recordings—he offers the following all-too-familiar story: "I was in 2 bands before but nothing came of it; nothing substantial in the way of good music or expression, mostly because the other band members were more concerned about the money and fame aspect of being a musician or being in a band, and not the actual music and artistic expression part of it. So as a result of nothing happening I took it upon myself to do things myself and make music myself. " Other artists similarly interested in going the self-contained, do-it-yourself route might also enjoy reading a bit about Lombardo's highly-personal, creative process—the method he primarily employs to conceive multi-part songs from scratch. "I do this Frank Zappa sort of thing called 'air sculptures,' where you just record anything—you just play and sculpt the air around you. The songs just come out of nowhere, from on-the-spot improvisation, then are structured later. That's sort of the basis of how the ideas came together. I don't really do the whole 'sit down and write a song' type thing. I have never sat down with the intention of writing anything. So there are periods, long periods where nothing comes out and other times when the stuff just overflows. All the music came to me while I was playing guitar or like noodling around. Some songs even came from jams I had with other people."
Fans of musical artists like John Frusciante (particularly Froosh's stream-of-consciousness work on solo outings like Nianda La'Des and Smile from the Streets You Hold), Jimi Hendrix, Pink Floyd (and the solo work of the band's one-time frontman, Syd Barrett), and Lou Reed will most likely find a kinship with Lombardo's well-crafted creations. And, really, trying to pull names out of a hat to arrive at "names this artist sounds similar to" is futile. His influences are simply too numerous to name, and he's still evolving. To be fair, all I can do is decribe in a few words how I felt listening to the excerpts of tracks posted on this site. And really, I'm kind of bugged at myself for not writing about these from a "first impact" standpoint. I wish I wrote this up right after I heard 'em! (*sniffle*) Anyways... here goes!
But wait! I should also add that, if your listening experience requires that all elements of a recording be perfectly in-time and in-tune, keep in mind the nature of these recordings to begin with: raw, improvised, and pretty in-the-moment (i.e., try to enjoy these excerpts for their ideas and vibe, as opposed to execution.) K?
1. "Drowning in the Sky (Excerpt)"
This excerpt is pulled from near the end of the song, and it first struck me as being somewhat Pink Floyd-like. Great delay-drenched, clean-tone Strat playing. I think the chorus (the vocal/guitar interplay at excerpt's end) is great. FYI, the guitar solo at the end of this track (excluded from this excerpt) goes on for another minute (at least) before the song ends. Great stuff! Of course, the bastard in me thinks that the scale Lombardo used for this tasty lead should've been the Mixolydian mode (he used straight major)... Could I be any more annoying? Nevertheless, fans of Billy Corgan's playing on the Smashing Pumpkins track "Hummer" (outro solo) will surely dig this. People might also think of this tone as being somewhat similar to the one used in the Blind Melon song "No Rain."
2. "Poseidon's Rage (Excerpt)"
This excerpt is the opening segment of the song. At first, I thought the intro "octaves" bit was a little long, but who cares? By the time the palm-muted guitars (augmented by the original "octaves" guitar playing dissonant doublestops) come in, this rocker starts rolling! Sort of has a trippy Jane's Addiction vibe, to me. And I said I wasn't gonna "compare this material to other artists' work"!!! (*sigh*) But really, I'm not. When I cite specific artists in this part of the "review," I'm really trying to approximate (in words—yuck!) the overall vibe the song created within me.
3. "Sentimental Atoms (Excerpt)"
I think this excerpt is taken from the midpoint of the song, which develops more to the end. With the exception of the opening chordal figure (somewhat akin to Miles Om Tackett's great clean funk-like guitar work with the band Inclined), this portion of "Sentimental Atoms" posesses somewhat of a Hendrix vibe. (No, not the "Little Wing," "Bold as Love" "Castles Made of Sand" kind...) I love how the guitar riff that accompanies the vocal alternates between two single notes and an ascending unison bend figure (played by numerous guitars).
4. "Brain Painting (Excerpt #1)"
This excerpt is part of an interlude in the song. Totally hit me like what Jeff Beck might've sounded like during the Blow By Blow era, if he wrote an instrumental bit after being up for three days straight. Kinda sick-sounding, in a good way. Love the quasi-atonal accompaniment and bizarre bassline.
5. "Brain Painting (Excerpt #2)"
Total movie house dubbed soundtrack to a black & white silent film—if they were still doing that today! I dunno...The multiple guitars kind of create the effect of a horn/strings section... I really like this bit!
A gifted sonic craftsperson, guitar heads in particular will likely want to hear about the gear Lombardo employed to sculpt his sounds. So, here ya go: "I use a Fender Stratocaster and Tele, both American. My amp is a JTM 45 reissue through a Marshall cab with Celestion Greenback speakers. Although alot of the guitar sounds were recorded also with a small Marshall Park amp, solid state and I can't remember the model. Or the guitar was recorded direct. I also use a Boss DD-3 delay, Dunlop Uni-vibe, Analogman Clone Chorus, MXR phase 90, Dunlop 535Q wah, Ibanez TS-9, Ibanez SD-9 sonic distortion, modified fuzzface by the analogman, and I used a Korg PX-2 Pandora for weird sounds. All the music was recorded through a Tascam 4 track portastudio, and a SM-57. It was mixed on Cakewalk with my friend who added compression and reverb on stuff."
Michael Lombardo doesn't have a website where more of his works can be heard, let alone ordered in CD form. But that doesn't mean those who dig his stuff are out of luck. "I don't sell the cds I make of music. If people want it, I will give it to them free. I haven't made one dime off of anything I have made musically. If people want a copy of my music they can email me saying they want one. It's only there to be good for people. Really it's my whole entire life—what you hear is the result of someone's actual life, which is a trip for me. I hope it makes a positive difference in the world somehow."
Though only excerpts of Lombardo's work are posted on this site, it should be made clear that Screaming Consciousness is a full-length disc—17 songs, with a total playing time of 71:35.
Given that this cat's so young and so driven, I'm certain we can expect loads of great musical art from Michael Lombardo in the future. Heck, I know he's already recorded a whole 'nother disc's worth of material, which I recall him describing as being much better (at least in terms of guitar playing) than the material exhibited here. But again, let me stress that it's not the guitar playing that motivated me to write about Lombardo and his music on this site. I think his musical ideas (irrespective of instrument) are fresh and pure, and fly in the face (thankfully) of all the trend-jumping, flavor-of-the-month acts splattered across the radio dial these days. That's a good thing! And I'd love to hear more from him, perhaps with more focus on condensing his songs to their bare essentials (like these killer excerpts). I guess what I mean is, I did find some of the excluded portions of the songs presented here (i.e., parts not excerpted), as well as bits of some others on Screaming Consciousness to be a bit meandering on occasion... But of course, that's just what it was: Screaming, in stream-of-consciousness form. Pretty ridiculous to think about editing that... I pray that doesn't offend him! And, really, I also think that listening to, feeling, and "getting" good music often requires patience... And everything on the disc is good music, IMHO. Lots of people just don't take the time required to find that stuff though... I just want what's best for him, and for as many people as possible to hear what he's capable of. I think his ideas could shake up a lot of people.=
I'll probably add more to this as things come to me. For now, enjoy! And pleeeeease lend him your ears!! Thanks for reading!
–Dale Turner
<<<<BACK TO AUDIO UPLOAD PAGE
R
E
V
I
E
W
S
!
!
!
R
E
V
I
E
W
S
!
!
!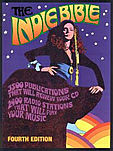 The Indie Bible
Promote your music to the world!