BRIAN WILSON TRIBUTE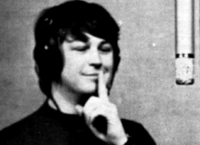 Let's get right to it!! In this monster tribute to my all-time biggest, most enduring musical inspiration, Brian Wilson, I'll cover each of the following topics (click on the highlighted digits below to be taken directly to that particular section):
1) My earliest experiences listening to Brian Wilson's music

2) My "rediscovery" of Wilson's music, in later years
3) Essential Listening (A list of my fave Beach Boys CD collections)
4) My Interpretations CD, featuring an acoustic guitar/vocal version of "God Only Knows"
5) An INTERVIEW I was fortunate enough to conduct with Brian Wilson in 1999!
6) How Brian Wilson's music has had an influence on me (as a "wannabe" composer)
7) Intimate Audio's SMiLeY SMiLE-Inspired Christmas Album! (all free MP3 downloads)
8) An alternate Pet Sounds track listing (for entertainment purposes only!)
9) Goofy Beach Boys rhymes (for entertainment purposes only!)
10) Links to selected Beach Boys Music Books
11) Links to great Beach Boys and Brian Wilson resources on the web
My Earliest Experiences Listening to Brian Wilson's Music
I've been a "loony-level" Beach Boys fanatic since I was six years old. Oddly, as I recall, my earliest experience of being "hooked" to their sound didn't come from a Beach Boys recording, but rather a 45r.p.m. single of Johnny Rivers' version of "Help Me Rhonda" released in 1975. (I didn't realize till years later that Brian Wilson sang all of the background vocals on that Rivers' rendition!) Needless to say, I played that freakin' 45 on my little plastic record player till it melted! Around the same time, I also became a huge Captain & Tennille fan. (I also didn't know, till years later, that the "Captain," a.k.a. Daryl Dragon, worked as the Beach Boys' keyboardist during the '70s!) My "Love Will Keep Us Together" 45 (also released in 1975) was on constant rotation in my bedroom... Meanwhile, my uncle was in a Seattle-based bar band, and played Doc Maynard's every weekend. (Trip on this: His bass player at the time has been Kenny G's bassist for the last several years.) They played Beach Boys tunes in their set (among them, "Barbara Ann," which they included on their lone "live" record—with my uncle, a badass drummer, singing it!)
As the above circumstances conspired against me, somebody bought me that two-disc Endless Summer set, a year after its 1974 release. My parents already had it in their collection, and I'd heard it lots, but once I had my own copy, that was it! I sang along with every freakin' song on those records like a psycho—I even recorded a version of me singing "Little Deuce Coupe" on a primitive cassette recorder when I was in 1st grade (recorded in the bathroom, 'cause I was self-conscious.) I'd kill to hear that tape now! Over time, I amassed the Surfin' USA and Beach Boys In Concert LPs, the Spirit of '76 collection, and others. Hands down, my favorite song in the universe—at that time—was "Good Vibrations." (I reeeeeeally loved the single version, but the only one I owned was the live one that appeared on Beach Boys In Concert.) My first concert ever was seeing the Beach Boys live at the Seattle Coliseum in 1977 or '78. (I was in third grade.) The Beach Boys were virtually the only band I listened to... till I discovered KISS in 5th grade.
My "Rediscovery" of Brian Wilson's Music, in Later Years
Don't get me wrong, I always loved the Beach Boys and cranked up the stereo whenever their tunes came on. But as I became more focused on trying to be an instrumentalist (classical trumpet in 5th grade) and rocking out to KISS (then Rush, Zeppelin, the Rolling Stones, Journey, Scorpions, Def Leppard, etc.), I usually didn't go out of my way to whip out their wax. Between 5th grade, all the way up through when I graduated college, that pretty much remained consistent...
...Until I really heard "God Only Knows" for (oddly) what seemed like the first time in 1995, when an excerpt of it (the outro) was aired on a PBS broadcast of Wilson's documentary, I Just Wasn't Made for These Times! Believe it or not, I didn't know anything about Pet Sounds at all, until viewing that film. Sure, I'd heard "Sloop John B." and was vaguely familiar with "Wouldn't It Be Nice?," but that was about it. Almost immediately, I went out and bought the disc...
Around that time, my father passed away (July 31, 1995). At his memorial service (during the "reception" part), I had a multi-disc CD player (my uncle's 25-disc CD changer!) running on random, filled with loads of classic tunes, including the four CDs from the Beach Boys boxed set, Good Vibrations: Thirty Years of the Beach Boys, which I'd given my dad a few years earlier. Since he wasn't around to enjoy them any longer, I took them back with me when I returned home.
Already hooked on Pet Sounds, I wanted to dig deeper. What else had I missed?! Somewhere around this period (possibly after viewing the Beach Boys' An American Band documentary—specifically Brian performing "Surf's Up," piano and vocal only) I became aware of the legend of SMiLE—the "lost" album Brian Wilson worked on between 1966-67, intended as the "follow-up" to the Beach Boys' million-selling single "Good Vibrations." In short, internal pressures within the group, among numerous other things (drug use, the Beatles' release of Sgt. Pepper, etc.), led to Brian scrapping the album. (Note: See selected SMiLE-related links at the bottom of this page.) Some of SMiLE's tracks were reworked/re-recorded and included on SMiLeY SMiLE ("Heroes and Villains," "Wonderful," "Wind Chimes," "Vegetables," etc.), while others—again, in totally reworked, re-recorded versions—dribbled out over the years on albums like 20/20 ("Our Prayer" and "Cabinessence"), Sunflower ("Cool Cool Water," formerly known as "I Love to Say Da Da"), and Surf's Up ("Surf's Up"). Lucky for me (and everybody else), a few of the original (though mostly incomplete) versions of these SMiLE-era songs, as well as a bunch of unreleased gems, appear on disc two of the Thirty Years of the Beach Boys boxed set.
Fascinated by SMiLE's beauty and weirdness, I went nuts on researching every single thing I could about this era. I bought tons of books—among them, Paul Williams' How Deep is the Ocean?, Domenic Priore's Look! Listen! Vibrate! SMiLE! articles collection, Timothy White's Nearest Faraway Place, David Leaf's The Beach Boys and the California Myth (out-of-print), Kingsley Abbott's Back to the Beach articles collection, Steven Gaines' Heroes and Villains: The True Story of the Beach Boys, Nick Kent's The Dark Stuff, Hal Blaine's Hal Blaine and the Wrecking Crew, Cunningham and Bleil's Add Some Music to Your Day, among a bunch of other obscure E-Bay scores. Then I bought tons of videos—among them, the indispensable 103-minute version of An Amercan Band, I Just Wasn't Made for These Times, A&E Biography: Brian Wilson—A Beach Boys' Tale, the award-winning Endless Harmony, Brian Wilson: Imagination, a great vintage performance called The Lost Concert, and more! Also, I racked up a pretty serious collection of SMiLE-era bootlegs—SMiLE + SMiLE Bits & Pieces, Heroes & Villains Sessions: Parts 1 & 2, Sea Of Tunes' Unsurpassed Masters: Vol. 15 ("Good Vibrations" tracking sessions), Vol. 16 (SMiLE), Vol. 17 (SMiLE tracking sessions), and Vol. 18 (SMiLeY SMiLE tracking sessions), as well as discs containing a bunch of unreleased tracking sessions—Leggo My Ego (Pet Sounds tracking sessions), Beach Boys' Journals: Part 1 (spans from 1961-67), and others.
Those out there who think Beach Boys' music is limited to "fun in the sun" songs about surfing and cars? You're reeeeeeeally missing out!
Essential Listening:
(CD collections that provide minimal duplication of tracks between disc sets)
4) Vol. 3—Greatest Hits (Remastered versions of early '70s material)
6) Party!/Stack-O'-Tracks (Two-fer, incl. original rhythm track "karaoke" versions of BBoys songs)
BONUS: SMiLeY SMiLE (Why? 'Cause "Little Pad" rules! And this post-SMiLE disc's kinda spooky)
My Interpretations CD, featuring an acoustic guitar/vocal version of "God Only Knows"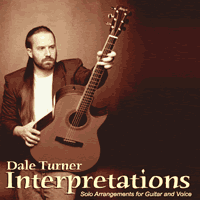 Interpretations—inventive solo arrangements for acoustic guitar and voice.
This is a disc of 10 unique cover arrangements ("God Only Knows," "Bohemian Rhapsody," "Castles Made of Sand," and other classic songs from the '60s and '70s) I recorded waaaaaaaaaaaaaaay back in December 2000 as a Christmas gift for my mother, Carol. All the songs were recorded "live" on stellar equipment, in the privacy of my own home (with minimal reverb added, minimal editing, etc.).
The full story (why the CD exists, in-depth notes on the arrangements, etc.) and MP3/Real Audio soundclips can be found here:
An Interview I was Fortunate Enough to Conduct with Brian Wilson!
Way back in December of 1999, a friend of mine was assembling a cover story (called "Legends, Movers and Shakers") for his bass magazine (Bassics), focusing on bass-playing legends like Brian Wilson, Tony Levin, Jim Hughart, Jan-Olof Strandberg, and Mark Peterson. Guess who got to do the Brian Wilson Interview?! The interview, which was also conducted with legendary studio bassist Carol Kaye (who played electric bass on many of the Beach Boys "studio era" hits), hit the rack as Bassics' June/July 2000 issue. That issue, which includes loads of interesting vintage photos of Brian, as well as shots taken with Brian and Carol Kaye at the time of the interview, is still available through Bassics' website as a back issue. The vast majority of the feature focuses on Pet Sounds—specifically Brian's revolutionary use of "bass" during that era.
What's the coolest thing in the world? I've been granted the privilege of POSTING THIS UNIQUE INTERVIEW (text only) ON MY SITE!!!!!! Conducted on 9 December, 1999 (at Brian Wilson's house!) with myself, Bassics' Editor-in-Chief Ron Garant, photographer Glen LaFerman, and Carol Kaye in the room, this interview experience was easily one of my life's most prized experiences. As if I even needed to even say that... I also conducted a private "follow-up" interview w/Wilson over the phone on 18 February, 2000—much of which remains unpublished!—to augment this story.
(Click HERE to read the interview!)
One of the Several Ways Brian Wilson's Music has Influenced Little Ol' Me (as a "wannabe" composer)
Though I played one instrument or another since 1st grade (mostly piano and trumpet), I didn't really start trying to write stuff till I was 15 (once I picked up the guitar).
Along the way, about a zillion other influences & inspirations helped me get from "point A," closer to "point B." But, looking back, I can tell you that Brian Wilson has been the most enduring, and therefore "the biggest," influence/inspiration for me.
If I had to narrow down one aspect of "Brian's bag" that has had the biggest affect on little old me (it's all about me!), it would be his "polyphonic" writing in a pop music context—specifically: the use of two or more *different* melodies, occurring simultaneously, woven into the fabric of a tune. This is most obvious in his vocal arrangements [e.g., the final chorus vox in "God Only Knows" (where Carl, Bruce, and Brian do a vocal "tag team"), the chorus vox in "Good Vibrations," and the grandaddy of them all: "Heroes & Villains" verses (just listen to SOT 17, Disc 1), among many others]. But beneath the vocals, this same "interlocking of parts" (both melodic and rhythmic) approach is also used in his treatment of instrumental parts. Every instrument occupies its own sonic space. None of the instruments are competing with one another rhythmically, and are constantly emitting counter-melodies/riffs. Basically, they all work together, each spinning in their own melodic and rhythmic pockets. Slap on the cans and track 'em down!
I frequently encourage my students to try using this type of "polyphonic" approach in their own stuff. Exploring the interaction between various instruments can be done without coming across as a "Brian" ripoff, because it's just a concept. However, it's much harder to implement vocal harmonies inspired by Brian without making it obvious whose work is influencing you! But it never hurts to try :)
Intimate Audio's SMiLeY SMiLE-Inspired Christmas Album (Free MP3 Download)!
For one or two afternoons/evenings every December, my girlfriend (Jenschka) and I improvise/arrange five Christmas classics, recording them as fast as possible (cuttin' 'em straight to my Mac) for maximum cringe factor! If you give 'em a listen, you may hear the influence of SMiLeY SMiLE's rawness and organic instrumentation, as well as nods to Spike Jones, Bobby McFerrin, and others. SMiLeY-style selections include Little Drummer Boy, Hark the Herald Angels Sing, and Up On the Housetop, as well as elements of the more elaborate Rudolph the Red-Nosed Reindeer and God Rest Ye Merry Gentlemen. Meanwhile, songs like Carol of the Bells might appeal to Brian Wilson fans, in general! You can find these nutty numbers and many more (including a track-by-track breakdown of instruments used) on the following page:
My Alternate Pet Sounds Track Listing:
(for entertainment purposes only)
1) "Shouldn't Eat Fried Rice" (a.k.a. "Wouldn't It Be Nice")
2) "You Spilled Aleve On Me" (a.k.a. "You Still Believe In Me")
3) "That's Naughty" (a.k.a. "That's Not Me")
4) "Won't Walk (If It Gets Any Colder)" [a.k.a. "Don't Talk (Put Your Head On My Shoulder)"]
5) "I'm Dating Doris Day" (a.k.a. "I'm Waiting for the Day")
6) "Let's Throw Some Hay in a Pile" (a.k.a. "Let's Go Away for Awhile")
7) "Soup's On Me" (a.k.a. "Sloop John B.")
8) "Sod Slowly Grows" (a.k.a. "God Only Knows"")
9) "I Know I Can Pants Her" (a.k.a. "I Know There's An Answer")
10) "Beer, This Way" (a.k.a. "Here Today")
11) "Thy Bust Wasn't Made Like Thine Thighs" (a.k.a. "I Just Wasn't Made for These Times")
12) "Debt Hounds" (a.k.a. "Pet Sounds")
13) "Spare a Dime Bro?" (a.k.a. "Caroline, No")
14) "Hang On to Your Speedo"* (a.k.a. "Hang On to Your Ego")
15) "Calm Down, Trixie"* (a.k.a. "Trombone Dixie")
*Bonus Tracks
My gOoFy Beach Boys Rhymes:
(for entertainment purposes only)
1) Was Brian fryin' when he shoulda been SMiLin'?
2) Does Al Jardine endorse Dentyne?
3) Did Denny pay plenty a penny for Jenny?
4) Could Carl come clean about jelly beans? Be a slave to his fave and still fit in his jeans?
5) Did Mike Love bite the head off a dove while listening to Spinal Tap's Smell the Glove?
6) Was Bruce goosed in the back seat of Denny's Deuce Coupe?
7) Did Charles Manson pants 'em, then hold 'em for ransom?
8) Is Carnie full of blarney?
9) Would Wendy spray me with Fendi, then mend me bendy friendy? (sorry!)
10) Was "Sail On Sailor" written for Norman Mailer?
Links to Selected Beach Boys Music Books:
The Beach Boys Definitive Collection A Step-by-Step Breakdown of Their Guitar Styles and Techniques. Performed by The Beach Boys. Arranged by Wolf Marshall. Signature Licks (Authentic guitar transcriptions in notes and tab). Book & CD Package. With notes and tablature. Size 9x12 inches. 64 pages. Published by Hal Leonard. (695683)
See more info...
The Beach Boys: The Very Best Of The Beach Boys Performed by The Beach Boys. For voice and guitar. Format: guitar tablature songbook. With vocal melody, lyrics, guitar chord diagrams, standard guitar notation and guitar tablature. Pop rock, rock ïn' roll and surf rock. Series: Hal Leonard Guitar Recorded Versions. 120 pages. 9x12 inches. Published by Hal Leonard. (HL.690503)
See more info...
The Beach Boys: The Beach Boys Anthology Performed by The Beach Boys. For voice, piano and guitar chords. Format: piano/vocal/chords songbook. With vocal melody, piano accompaniment, lyrics, chord names and guitar chord diagrams. Pop rock, rock 'n' roll and surf rock. 224 pages. 9x12 inches. Published by Hal Leonard. (HL.306433)
See more info...
Beach Boys CD-ROM Sheet Music. Performed by The Beach Boys. Cd Rom Sheet Music. CD-ROM only. Size 9x12 inches. Published by Hal Leonard. (451065)
See more info...
Selected Brian Wilson/Beach Boys-Related Links:
The Official Beach Boys Fan Club
Bret Wheadon's (Unofficial) Beach Boys Site
SMiLE-Related Links:
The Beach Boys' SMiLE: In Their Own Words
SMILING PETS (A Beach Boys Tribute Album)
Powered by WebRing¨.

Brian Wilson sites at MenCelebs.com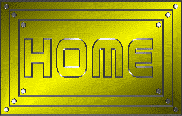 All Content on This Page © 2002-04
Dale Turner@www.intimateaudio.com