Elliott Smith
In Memoriam...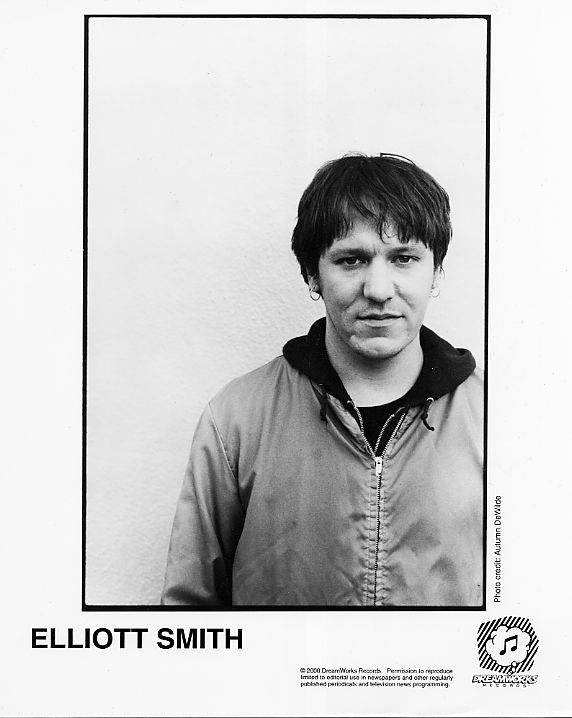 Late-Breaking news...

I just found out the great ELLIOTT SMITH—at the prime age of 34—is no longer with us, deceased from an apparent suicide on October 21, 2003. I cannot believe this. A MONSTER creative musician and huge inspiration to countless singer-songwriters (many people know of his work through the Good Will Hunting soundtrack), this loss cannot be measured. I'm deeply saddened...
God DAMN it. Though I've known his work since around 1998, I feel like I just really got into a him. If his source of depression...or whichever drove him towards this end...was in any way industry-related, or anything of that sort, I'm going to be very upset. I pray he knew how appreciated he was... This is completely unfair...
Rest in peace, you gentle genius... I miss you, and I don't know you at all... All your fans sure would've loved to have gotten to know you better—in any capacity... I hope you had some idea of that. There are a LOT of people with tears in their eyes right now...
READ THIS NICE BILLBOARD.COM ARTICLE
"ONE OF US IS ON THE MOON" (MTV.com Tribute)
On the evening of October 22, 2003, a number of musicians (Flaming Lips, the Strokes, and others) at venues in the U.S. and abroad performed songs dedicated to the late, great Elliott Smith. In my own lo-fi way, I guess I was among them...
That same night, at a small performance at Los Angeles City College, I attempted to pay tribute to the man myself. Since this whole site is about "Intimate Audio," I figured I'd share... I not only "lose it" a little in my SPOKEN INTRO, but choke up during the song itself... Given how totally upset I was that morning, it's understandable.
In honor of the man, I played "Moodswing Whiskey" (a Jeff Buckley song) that night. :(
"Singin' an Elliott Smith melody, with a drink in my right hand..."
For what it's worth, I attempted to honor the man again in December at a different live performance, trying the song "Angeles" (lo-fi mp3) in front of some appreciative Los Angelenos...