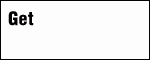 TAXI.com
—
Your source for songwriting tips, songwriter resources, songwriting articles, and song writing techniques.

The Muse's Muse
—Songwriting tips, tools, interactivities and opportunities to connect with other songwriters.

Star Polish
—Dedicated to educating & empowering musicians, bands & artists, with an emphasis on advocacy, development & reward. If you are an artist, music lover or industry exec looking to understand the music business, then StarPolish has something for you.

Music Dish.com
—MusicDish is an e-journal that tackles the emerging issues facing the online music industry as it enters the digital era. Renowned for its analysis by industry experts and audio interviews with leaders in the new industry, the publications also features one of the largest indie review sections and columns on succeeding in this controversial & precedent setting industry.

Galaris
—"The Ultimate Resource For Independent Musicians."

Songstuff.com
—Free musicians resource site. This site offers support to songwriters and musicians by providing information about creative, technical and business issues in the music arena.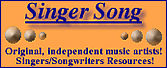 SingerSong
—Original, independent music & artists resources. Over 3000 useful links for unsigned artists. 900 independent artists' sites and music.
The Music Review
—Radio Stations Music Charts, Radio Data Base, Music Listings Music Reviews Music Classifieds news, artists, labels, rock, pop, country, jazz, hip hop, rap, r&b. Music industry and business listings. Search artists, songwriters, artists, search engines.

Indie One-Stop.com
—IndieOneStop gathers tools, resources, and indie music-related information updated daily to help you create more effectively and to get exposure for your work once it's created.

AcousticMusic.com
—A nice site geared towards promoting Acoustic Music and Acoustic Music Venues online. Includes links to other acoustic music resources, environmental groups, and sites of political interest (the US Senate, US House of Representatives, The White House, among others).

2004 International Songwriting Competition (ISC)
—ISC's mission is to provide songwriters and musicians exposure in the international arena and to have their music heard by some of the most prominent and influential members of the music industry. Aside from the cash and prizes, ISC winners will also benefit from a promotional campaign that includes an annual compilation CD distributed to A&R executives, artist showcases at various conferences, air-play on ISCRadio, and more.

JAZZREVIEW.COM—Your connection to reviews of the hottest new jazz releases and so much more. JAZZREVIEW.COM also offers you many other fantastic monthly features such as their exclusive jazz artist interviews, captivating jazz photography, intriguing jazz trivia, lively concert / festival reviews, fan-pleasing CD giveaways and "YOUR" guest reviews. Jazz music fans, for your complete resource to jazz on the web, check out: www.jazzreview.com.

The Celebrity Cafe.com—Interviews, Movie Reviews, CD Reviews, Book Reviews, Travel, Feature Stories, Contests, Games and more....

ACME-US.com—Provides an easy to use, fully searchable web site to promote all types of Entertainment. Most sites don't provide unbiased information, they provide what they want you to see. ACME-US.com allows free listings to any pertinent site.

Musichits.org—Search-Engine and web catalogue specialized in music since 1997.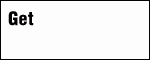 TAXI.com
—Get your songs heard by Record Labels, Music Publishers, and Supervisors for TV/Film projects.

The Indie Bible
—The Indie Bible will show you where to promote your music, regardless of your musical style, and save you MONTHS of valuable time! The Indie Bible shows you where to get your music reviewed, your songs played, and your CDs sold. Now in its fourth edition, The Indie Bible has 310 pages of valuable contacts and music-related articles.

Independent Records
—Independent Records provides bar coding, Soundscan registration, distribution and radio promotion channels, and musician discounts for the independent artist. By providing you with the ability to have a retail ready package, you could be on your way to getting your music into retail stores and distributors and into the hands that matter the most, your fans. Come and check us out to see what we have to offer.

HotBands.com
—HotBands.com offers free band websites, a world wide band directory, free classifieds and much more.

CDStands.com
—Some very special products for artists, people in the music business, and music fans in general. Fans can display an autographed CD. Artists can commemorate their work, etc. Cdstands.com also provides products that help independent artists display and sell their CDs in stores. Check 'em out...

BandDomain.com
—Your own domain name (www.yourbandname.com) at $16.95 per year! Discount website hosting starting at only $3.00 per month! Webhosting plans designed specifically for musicians! FREE services for members!

The Bard's Crier.com—A guerrilla music marketing and promotion ezine for the working musician. Because your musical success depends on how you market your music. Featuring: music websites you can't do without, thought-provoking stories on how to make your music career skyrocket, music cartoons, music classifieds, and music news you can use, plus, articles from top music industry professionals.

Alchemix.com—A division of the Alchemix Recording Studios. Music Service Portal, supporting the independent music Industry. Site hosted by classical guitarist Marly Luske (Musician, Singer, Composer, Engineer).

Vision Music USA.com—A booking, management and promotions consulting firm dedicated to independent musicians.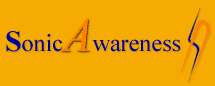 www.SonicAwareness.com—SonicAwareness is a place for people who love the world of music and sound. It is also a place where Independent Musicians may increase their audience, and access all kinds of products and services that will help them promote their music and sell their products.

Unsigned Unlimited—a Website for the Unknown Musicians, Bands, Songwriters Etc... To showcase their work and also for Talent scouts to Download and listen to their material online FREE OF CHARGE !!!

Artistopia.com—Artistopia is the first company that delivers a clear, potent, and qualified strategy for artists and music industry professionals to come together under one roof and speak one language - potential success! We are seeking music artists of all genres- join today!

JRDS Creative Web Design & Graphics U.S.A.—JRDS is a friendly, reliable and affordable web company specializing in creative web design & graphics for artists, musicians, photographers & small businesses. Located in U.S.A.; services internationally.

ArtisticSites—Affordable web design for musicians, artists and actors.

UpstateNYmusic—Free musician resources and listing in the Upstate NY area.

Music Production & Producers—Music Production & Producers with gold and platinum credits available for your record productions, demo service for songwriters, publishers and record labels.

Webcds.com—Webcds offers unsigned artists, independent bands, local talent mp3 music free airplay, publishing and promotion plus free new mp3 and real player music track downloads for listening.

eBandManager.com—Provides online band management including mailing lists, contacts, calendar, documents, gigs, message board, and more. Its basically a tool that can help bands get more organized as well as provides new functionality for their public websites (message board, database driven dates page, and an automated sign up page).
http://www.leofutierra.com—Leo Futierra Ltd acts as a Record Label, an Online Pressing and Distribution company as well as a Broker for Artists, Online Gallery and much, more. All YOU have to do is provide the music/artwork and sit back, collect the money and reap the rewards. We will handle all the boring and difficult bits for you, giving you more time to concentrate on your projects. We look forward to hearing from you!

A Wikked Moon Productions—An on-line music production company producing and promoting independent artists. Introducing "The Wikked Moon Box" a portable listening display station (radio station), CD record store and promoter all in one. Designed to help the Independent artist.
The CD Framers—Over 25 years framing for the Music & Entertainment Industries - specializing in framing CDs as awards and displays (DVDs and software too). Will also frame just about any entertainment-related memorabilia such as concert tickets, press passes, tour jackets, full-size instruments, etc.

IndieMusic.ca
—Canadian music directory of indie bands and musicians in Canada. Add your indie band's web site to IndieMusic.ca's free Canadian Musician directory! Contains extensive list of independent musicians' resources.

Juliette Esper—Her vocal presence is one of essence and honesty.She has a live performance that leaves the audience haunted by her cherubic voice. A true professional to the art. Her super groovy website features free mp3s, cool pictures, heaps of indie resources, many links to helpful sites (record companies, promoters, ezines...etc.), and a separate page for independent artists to introduce themselves.

GIA—Well accomplished Romanian-Canadian musican/composer/keyboardist blending rock, jazz, classic and progressive with different sounds from his native Romania, Middle Eastern, Oriental, Indian & Tibetan. Site also contains numerous links to various musicians' resources.

Jazzlight.com
—Featuring free smooth jazz MP3s. Come! Experience! Grooves with a melodic, expressive Soul! Also visit KLORTON: Experience the Movement and Driving Beat of the electronic sounds of KLORTON! Includes great collection of jazz & indie links.

Tom Kerswill
—Find out about the UK-based acoustic guitarist/songwriter's new releases, download songs, and locate gigs. Site also contains numerous links to various musicians' resources.

Juana Camilleri
—Juana Camilleri is a folk rock singer/songwriter living in Portland, Oregon. Her personal lyrics and intoxicating melodies are distinctly her own. With two CDs - Now and Palisades.
| | |
| --- | --- |
| | Frozen Rain—Info and news about the new melodic rock project Frozen Rain. Contains TONS of useful links for musicians (lessons, tabs, reviews, instruments, promotion, contacts, databases, search engines, music magazines, music shops, manufacturers & more). |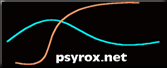 Psyrox.net
—Online Guitar Store and Free MP3 Downloads.
Download Music Mart
Download Music Mart—Download Music Store featuring Legal MusicDownloads from Independent Artists and Labels.

GlobalBeatz—Raves, Rave Music, Rave Pictures, and Global Night Club information at GlobalBeatz.net: The best source for information on rave parties, DJs, Producers, Clubs, and Downloadable MP3 mixes.

PittRadio: Independent Music Playlist Radio—Independent music and radio playlist site showcasing independent artists from alternative and hip hop/rap to pop/rock and classical, providing various categories of music-related news. Lovingly referred to as the Bottom 40.

My Music Job.com
—A free, full featured music industry jobsite. Employers can post jobs/internships or search through the database of local applicants. If it's related to music, it's here!